David Alan Zuercher (Zur'ker), principal trumpet of the Colorado Springs Philharmonic (formerly the Colorado Springs Symphony) since 1979, is a native of Louisville, Kentucky.
Mr. Zuercher began musical instruction at the age of eight with emphasis in piano, flute and percussion. At age eleven, inspired by recordings of solo trumpet with orchestra, Mr. Zuercher's instrumental priority switched to trumpet.
The decision to make orchestral trumpet performance a career led him to study with Leon Rapier at the University of Louisville, Kentucky. Since then, other private teachers have included William Vacchiano (New York Philharmonic), Samuel Krauss (Philadelphia Orchestra), Arnold Jacobs (Chicago Symphony Orchestra) and William Adam (Indiana University).
While on the staff of the National Music Camp at Interlochen, Michigan, Mr. Zuercher was invited to Taiwan as principal trumpet of the Taipei Philharmonic but, after graduating from the University of Louisville with a Bachelor's Degree in orchestral performance in 1978, he chose to accept the invitation to perform with the symphony orchestra in Colorado Springs.
Mr. Zuercher's solo and chamber work has established him as an exceptional performer. He has performed in numerous clinic-recitals, as soloist with symphony orchestras and as a member of the King's Brass, along with virtuoso trumpeter Robert Nagel.
In addition to maintaining his private music studio, Mr. Zuercher has served on the trumpet faculties of Colorado College, Pikes Peak Community College and the University of Colorado at Colorado Springs. Additionally, he is the founder of his own music publishing company, Sound Ideas Publications, which specializes in solo and ensemble selections for brass instruments.
Mr. Zuercher has been married to concert pianist Kelly McSweeney Zuercher since 1981. The Zuerchers, who are parents of two, take pleasure in residing at the base of Pikes Peak in the "America the Beautiful" city, Colorado Springs, Colorado.
There's no doubt about it!  The Arnold Jacobs (Principal Tubist, Chicago Symphony Orchestra, 1944-1988) approach to music making saved my performing career. Consequently, my teaching and analysis skills have been focused as never before. You see, I've been there – with a sense of anxiety, a belief that nothing could help, and a pervasive feeling of doubt and inadequacy. I can empathize with your frustration and, dare I say, desperation.
I am also of the persuasion that we don't have to be in the same room to benefit from personal instruction. Whether three feet apart, or three hundred miles away, I can offer you articulate communication and critical analysis – with heartfelt encouragement! Additionally, let me assure you that every session is confidential.
I do not simply pass out information as much as I encourage the musician to think (the concept of not just giving hungry people a meal but rather teaching them how to fish). It is vitally important to develop the art of conceptualization!
So why not give it a try? You have nothing to lose and everything to gain. I am passionate about your success! Let's get together! If you have questions about whether our time together will truly help, let me assure you that these concepts really are SIMPLE.
Allow me the opportunity to show you how to bring life and color back to your music making. I believe I can help you. Students take risks when teachers create a safe environment. Learning requires vulnerability. When the atmosphere and the environment allow room for vulnerability, material is absorbed very quickly. There is hope and help tailored for your current needs!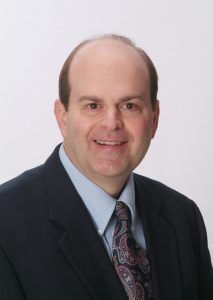 What qualifies me to help you?
1.  EXPERIENCE.  Over 35 years of professional performance and private instruction know-how.
2.  EMPATHY.  I've been there.  Remember, I almost had to give up playing!
3.  RESULTS.  I'm back on track with hundreds of individual student success stories.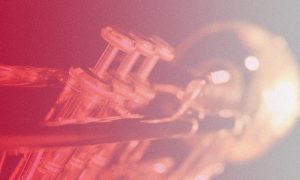 The people speak out: "…until I met Zuercher, I was just a bag of wind.  Now I'm a true BLOW HARD!" – Dave M., Adult Student
" …you are such an inspiration! I have played trumpet for over 50 years now and have never before experienced the joy of trumpet performance until I met you – not to mention how much better I am playing!"
" …a superior musician as well as a person of great integrity…his musical performance is always first-rate, intelligent and exciting "
" …an artist… devoted to music in a most selfless manner…able to express himself verbally as well as musically "
Symphony Orchestra Conductor
Let me help you reach your goals and beyond.